China's restrictions on graphite supply have raised concerns about the availability of critical battery anode material used in lithium-ion batteries for EVs. 
China is the world's dominant producer and processor of graphite, with approximately 67% of global graphite production. Graphite is a primary component of lithium-ion batteries used in EVs and grid energy storage. China's new controls are set to incentivize Canada and Mexico to continue ramping up their own domestic capacity to satisfy U.S. demand as the Inflation Reduction Act's incentives continue to attract EV producers.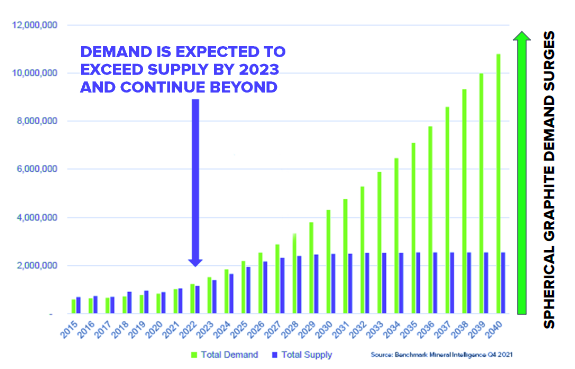 "China's move to curb exports of graphite, a key electric vehicle battery material, will only accelerate efforts to develop alternative sources and materials."
"This is a Generational Opportunity for Innovators Advanced Materials"
NanoTerraTech is one of those Innovators!
NanoTerraTech has created a proprietary platform technology that turns Forestry Biomass Waste into BIO-Graphite, a sustainable alternative to Mined or Synthetic Graphites. 
Watch this video to understand NanoTerraTech's process:
For more information about supply of BIO-Graphite, Investment Opportunities or Strategic Partnerships please reach out to us!
Info@NanoTerraTech.com
1.604.216.7000