​Our Founding Team are all Entrepreneurs with 25+ years experience in their respective fields.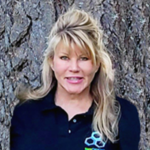 Connie Ekelund – CEO & Cofounder
Connie has over 25 years as a Management Consultant in Leadership Development specializing in Sustainability, Innovation and Culture. She is the essence of an entrepreneur and life-long learner and thrives on experiential and transformational learning, seizing every opportunity for growth and development.  Her passion is to develop innovations for a more sustainable world and it's this passion that drives her to entrepreneurial activities and to her big picture thinking and strong business acumen. As a certified Sustainability Professional, she has created programs and frameworks on 'United Nations Sustainable Development Goals' (UNSDG); 'Environment, Social & Governance' (ESG); and 'Diversity Equity & Inclusion' (DEI).
Her ability to create corporations from the ground up, in a myriad of industrial sectors including Management Consulting, Marketing, Industrial Construction, Sustainability, Renewable Resources, Industrial Innovations, CleanTech, Health Food, Fashion, Non-Profit and Publishing; are a testament to her big-picture thinking and strong business acumen. She has a broad understanding of not only Corporate Structure and Operations but also that of Private & Public Corporation, Franchise and Union Organizations, as well as Non-Profits, Family Enterprise, Social Enterprise and B-Corps.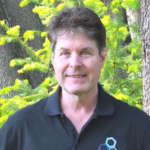 Scott Farnham – CTO & Cofounder
Scott is the technical driver of the company and develops the new ideas, putting the deals together and building teams to bring the projects from concept stage into real, tangible assets. He has a passion for innovation and works tirelessly on continuous improvement and simplification of products and processes.
Scott has a wide and varied background of industrial design, construction and processing experience. He is an innovator and industrial process expert with 25+ yrs of wide ranging experience. He has designed and led 11 brownfield or greenfield industrial plant builds from concept to full operation, either as an 'Owner', or as a 'Technical Consultant & Project Manager. '​Having global experience has allowed Scott to develop a well-rounded skill set in multicultural settings. His keen interest in cleantech, renewable fuels and energy is driven by the need to develop and implement technologies that contribute to the betterment of environmental conditions. Scott received his first IRAP grant in 1995 developing pyrolysis technology and equipment. He has successfully started and exited a manufacturing business @ 17X ROI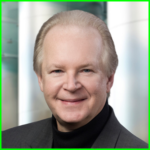 James Chepyha – Chief Financial Officer
James is  a business development and corporate finance professional with over 20 years of experience working with companies to manage strategic and financial issues. James has worked with hundreds of companies to advise, structure and develop strategies to manage financial and operational challenges. He has been responsible for establishing new operations for multiple major companies including Goldman Sachs where he was a principal investor. As a Vice President for Chrysalix Venture Capital, an alternative energy & cleantech VC, James was responsible for investing in early stage energy technology companies. In this regard, James worked with a broad range of energy and cleantech companies to construct capital solutions.
James's experience includes both equity and debt capital. James was responsible for establishing and managing Union Bank of California's Canadian operations. Responsibilities included all aspects of the Bank's Canadian operations including portfolio development. James has worked for both domestic and foreign financial institutions in Canada with a focus on corporate, debt, equity and structured finance. He graduated with a B.Comm. with Honours from the University of Saskatchewan and a Masters in Business Administration from the Schulich School of Business at York University in Toronto. James also holds the ICD.D designation.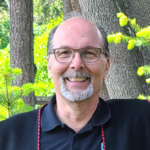 Cameron McBeth – Indigenous Advisor 
Cameron's area of expertise is in Indigenous Relations. He is a consultant and advisor to community-based organizations and works collaboratively with Indigenous communities and organizations to achieve their goals by providing support and guidance that aligns with their values. He also ensures a deep knowledge of the issues for all stakeholders within the Indigenous socio-economic ecosystem implementing sustainable change.
James Rowe ​- Product Advisor 
James has been on the founding team of three companies, most recently as President and Chief Product Advisor of Insightful Product Innovation. Previously, James was Head of Product at FoodMesh, the company he co-founded to help eliminate food waste in the food supply chain. James helped grow the business to over $1M of annual recurring revenue in under three years while redirecting over 20 million meals of surplus food to needy families. Before FoodMesh, James co-founded Made For Me, an additive manufacturing marketplace for designers to create product prototypes, where he was responsible for leading the product roadmap and developing North American strategic partnerships.
Before diving into entrepreneurship, James had a nearly 15 year career at MDA, Canada's leading aerospace company and the grandfather of BC's tech industry. His curiosity about customer problems, product development, and international business quickly led him into technical sales and business development. James completed his career at MDA as an international business development manager, working on multi-million dollar geointelligence system sales. He led multi-disciplinary teams through complex enterprise sales, booking over $125M in contracts with Canadian, US and other foreign defense departments.

Foresight Canada Cleantech Accelerator
Foresight is enabling Canada to become the first G7 country to reach net zero. Focused on accelerating the global transition to a clean economy through problem-driven innovation. Bringing together innovators, industry, investors, government, and academia to address today's most urgent climate issues and support a global transition to a green economy.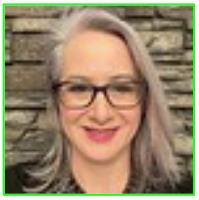 Claire Dixon – Advisor  (Foresight)
Claire's superpower is navigating technical and commercial complexity – defining strategy from disparate and incomplete information and translating strategy into coherent and actionable plans. Prior to becoming a deep-tech founder, Claire held a number of senior operational roles at the University of Calgary and had a strategic consulting career spanning more than a decade. She brings a strong investor lens having worked with Private Equity clients, within a VC firm in her early career and with angel investors through CDL. Claire holds a Masters of Engineering (and MA) from Cambridge University and an MBA from Harvard Business School.
University of British Columbia – Okanagan
NanoTerraTech has worked with our Academic Research Partner UBCO since 2019, and we have been invited to co-locate at the Cleantech Hub at UBCO. Collectively we have accessed NSERC funding to pay for research team. We are very grateful for this collaboration and their ongoing support in our work.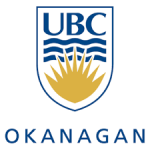 ​Dr. Lukas Bichler – Professor of Materials Science and Engineering
Supervising Professor: NanoTerraTech
Dr. Bichler received his Ph.D. degree in Mechanical Engineering (specializing in Manufacturing, Materials and Solid Mechanics) from Ryerson University, Toronto. Upon graduation, he received NSERC-Postdoctoral fellowship, tenured at the Department of Materials Science and Engineering at the University of Toronto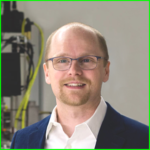 Somi Doja – PhD Candidate, Graduate Researcher (2018 – Current)
Somi is a graduate research assistant pursuing her PhD degree in mechanical engineering at UBCO. Her expertise lies in the field of producing carbon by recycling waste materials, thereby promoting green environment. She has worked with international collaborators on developing novel carbon materials for a variety of applications like batteries, filters etc. She is looking forward to working with NanoTerraTech to create a sustainable battery material that is an alternative to fossil fuels.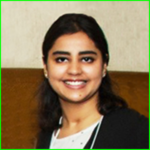 Mitchell Barrett – Graduate Research Assistant (2021 – Current)
Mitchell Barrett is a graduate research assistant currently pursuing his Master's of Applied Science in mechanical engineering at UBC Okanagan. His interests are in material sciences, manufacturing processes, as well as CAD/CAM design.  Mitchell has spent work terms with graduate students analyzing and characterizing high chromium steel alloys, as well as casting, analyzing, and characterizing graphene reinforced aluminum alloys. During his undergraduate degree, Mitchell worked with NanoTerraTech on developing sustainable carbon nanostructures for his capstone project. Through his experience of working with carbon, Mitchell has realized the almost limitless amount of applications for carbon nanostructures and recognizes the significance of being able to create/extract carbon sustainably. He is looking forward to continuing his work with NanoTerraTech in developing sustainable materials to reduce fossil fuel usage.
Daryus Ahmed – Research Assistant (2021 – Current)
Daryus Ahmed is a fourth-year mechanical engineering / mechatronics student currently attending UBCO. His interests lie in the fields of material science, manufacturing, and sustainability . So far in his studies, he has worked as a supply chain engineer at PepsiCo, an undergraduate research awardee for Autonomous Vehicles and as a Teaching Assistant for Sustainability. Daryus chose engineering as it allows him to push the boundaries of research and technology further. He is super excited to work closely with NanoTerraTech as the prospects of Carbon Black and Carbon Nanotubes pave the way for an exciting future for everyone. He hopes to leverage his past experiences in order to produce some great results.