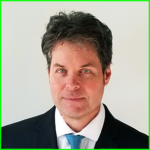 Scott Farnham (Co-Founder)
President & CTO
Scott is the technical driver of the company and develops the new ideas, putting the deals together and building teams to bring the projects from concept stage into real, tangible assets.
He has a passion for innovation and works tirelessly on continuous improvement and simplification of products and processes.
Scott has a wide and varied background of industrial design, construction and processing experience. Projects experience on 3 continents has allowed Scott to develop a well-rounded skill set in multicultural settings. His keen interest in cleantech, renewable fuels and energy is driven by the need to develop and implement technologies that contribute to the betterment of environmental conditions.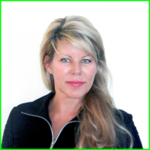 Connie Ekelund (Co-Founder)
CEO & CSO (Sustainability)

Connie is the essence of an entrepreneur and life-long learner and thrives on experiential and transformational learning, seizing every opportunity for growth and development.  Her passion is to develop innovations for a more sustainable world and it's this passion that drives her to entrepreneurial activities and to her big picture thinking and strong business acumen. As a certified Sustainability Professional, she has created programs and frameworks on 'United Nations Sustainable Development Goals' (UNSDG); 'Environment, Social & Governance' (ESG); and 'Diversity Equity & Inclusion' (DEI).
Her ability to create corporations from the ground up, in a myriad of industrial sectors including Management Consulting, Marketing, Industrial Construction, Sustainability, Renewable Resources, Industrial Innovations, CleanTech, Health Food, Fashion, Non-Profit and Publishing; are a testament to her big-picture thinking and strong business acumen. She has a broad understanding of not only Corporate Structure and Operations but also that of Private & Public Corporation, Franchise and Union Organizations, as well as Non-Profits, Family Enterprise, Social Enterprise and B-Corps.
Dr. Lukas Bichler – Professor of Materials Science and Engineering
Supervising Professor: NanoTerraTech
Dr. Bichler received his Ph.D. degree in Mechanical Engineering (specializing in Manufacturing, Materials and Solid Mechanics) from Ryerson University, Toronto. Upon graduation, he received NSERC-Postdoctoral fellowship, tenured at the Department of Materials Science and Engineering at the University of Toronto.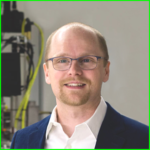 Somi Doja – PhD Candidate, Graduate Researcher 
Somi is a graduate research assistant pursuing her PhD degree in mechanical engineering at UBCO. Her expertise lies in the field of producing carbon by recycling waste materials, thereby promoting green environment. She has worked with international collaborators on developing novel carbon materials for a variety of applications like batteries, filters etc. She is looking forward to working with NanoTerraTech to create a sustainable battery material that is an alternative to fossil fuels.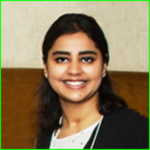 Mitchell Barrett – Graduate Research Assistant 
Mitchell Barrett is a graduate research assistant currently pursuing his Master's of Applied Science in mechanical engineering at UBC Okanagan. His interests are in material sciences, manufacturing processes, as well as CAD/CAM design.  Mitchell has spent work terms with graduate students analyzing and characterizing high chromium steel alloys, as well as casting, analyzing, and characterizing graphene reinforced aluminum alloys. During his undergraduate degree, Mitchell worked with NanoTerraTech on developing sustainable carbon nanostructures for his capstone project. Through his experience of working with carbon, Mitchell has realized the almost limitless amount of applications for carbon nanostructures and recognizes the significance of being able to create/extract carbon sustainably. He is looking forward to continuing his work with NanoTerraTech in developing sustainable materials to reduce fossil fuel usage.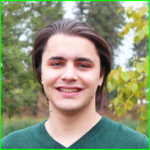 Daryus Ahmed – Research Assistant 
Daryus Ahmed is a fourth-year mechanical engineering / mechatronics student currently attending UBCO. His interests lie in the fields of material science, manufacturing, and sustainability . So far in his studies, he has worked as a supply chain engineer at PepsiCo, an undergraduate research awardee for Autonomous Vehicles and as a Teaching Assistant for Sustainability. Daryus chose engineering as it allows him to push the boundaries of research and technology further. He is super excited to work closely with NanoTerraTech as the prospects of Carbon Black and Carbon Nanotubes pave the way for an exciting future for everyone. He hopes to leverage his past experiences in order to produce some great results.